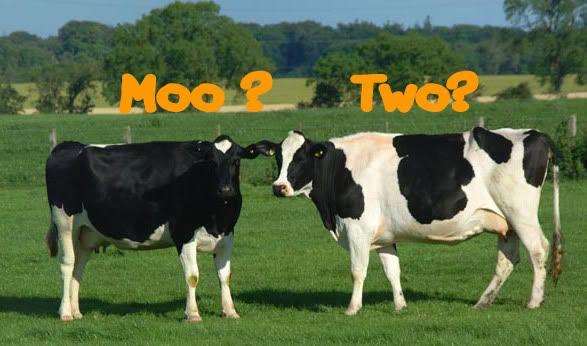 Dude. Adrian Mutu.
Before we get carried away with dreams of a MutuVuci partnership in front, punching holes in stripe-wearing defenses left and right courtesy of hot, fresh, perfectly-baked service from the feet of The Totti, let's take stock of the facts things that are most likely true:
On the morning of July 21, Fiorentina's sports director Corvino met with Prade.
Corvino admits that Roma has expressed a "desire to take the player," who is currently "dissatisfied."
There has been, of course, an official bid; the price Roma

will

would pay for the Romanian is probably somewhere between 18 and 20 million euros.
Mutu was missing in action for part, but not all of the team's meeting at San Piero a Sieve on July 22; he returned near the end to a mix of whistles and cheers from Viola supporters, who he greeted.
OK. Screw it. Now, let's get carried away:
Friggin' Wikipedia says he's already an AS Roma player. (Anybody can edit Wikipedia, but as Pat astutely pointed out in the comments section of the last post, there was a similar assertion about Vuci before news of the official signing was released.)
Now, check this out. (Thanks to "Joker"

[We know who you really are.]

for that one!)
If I'm Wild Luciano

(Nice find, Boricua!)

, I'm playing Il Capitano as trequartista behind Vucinic and Mutu. That's it. What say you?
Other
(comparatively unimportant)

Stuff...
First

Most ancient things first: Call The History Channel. Milan may be trying to construct a defense older than Hadrian's Wall. If this is true, surely, someone on their staff knows that it's completely laughable. In case you're just tuning in, we at The Roma Offside Blog have dubbed this hypothetical defense "The Grey Line."
Baptista's agent has ruled out a loan, as everybody knows by now. There's worse news for Beast fans, though: Tottenham are also after him.
Malooooouuuuuda. (Say it loudly. Then admit that it sounds like a tugboat horn.) Rumor has it there's a chance of a loan. Hear that, Beast? I guess SOME guys are willing to do that. A loan sounds fine by me, considering he'd supposedly cost 13-15 million euros.
Drenthe, Podolski, Klose... is there anybody else that we can link with Roma?
A word of encouragement: No matter what happens this mercato, just keep repeating to yourselves: "It could be worse; at least we're not Laziale. It could be worse; at least we're not Laziale. It could be worse; at least we're not Laziale..."
Stay tuned, fellow tifosi; the next post will be by Chris! Thanks everyone, for *not* running for cover while I subbed in!